---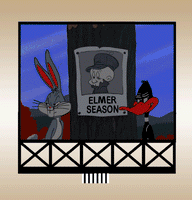 Elmer Fudd has become one of the most iconic and beloved characters in the Looney Tunes franchise. Bugs  Bunny and Daffy Duck have finally joined forces to even up the score!
Available in two sizes, the large version comes with supports.



Limited edition sign!
Our Elmer Fudd Billboard is also available in our free standing DTN base. Makes for a great display on your desk.